Go Back
St. Louis Are All-Ireland Public Speaking Champions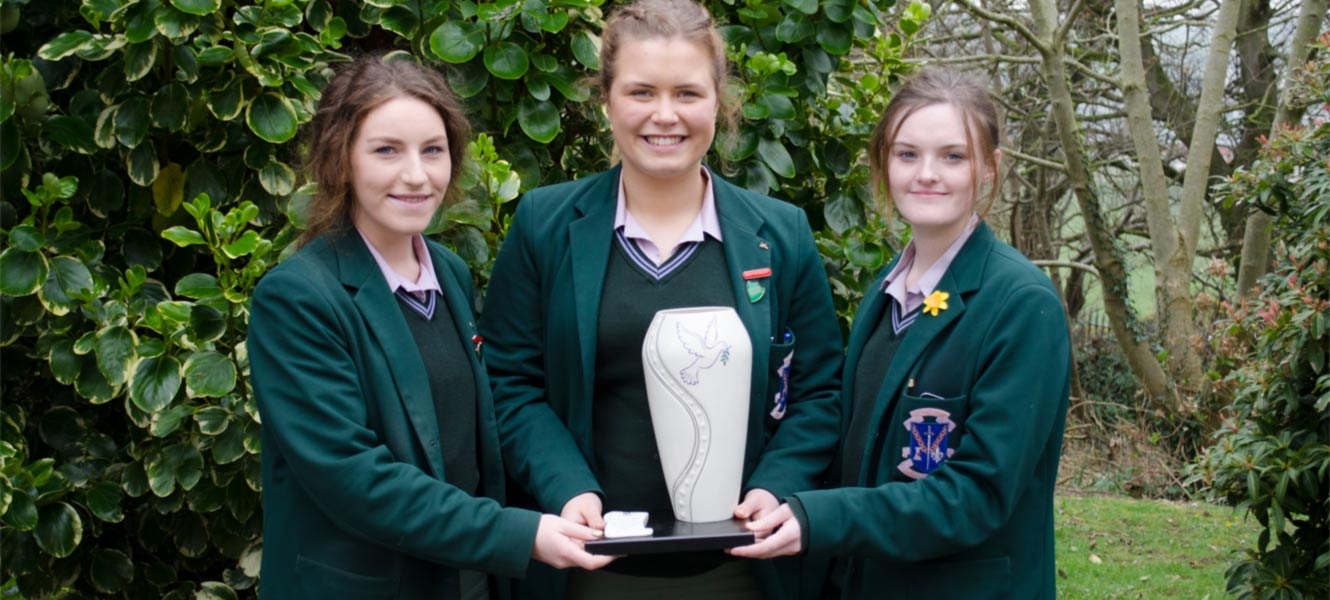 ---
Receiving a national title in any discipline bring a great sense of accomplishment and pride to a school. A team of Sixth Form girls at St. Louis Grammar School Kilkeel have recently secured the national title in Public Speaking.
The winning St Louis Public Speaking team were Lucy Markey, Fiona Cunningham and Aisling Trimble. This dynamic trio, fended off competition from seven Leinster, Connaught, Munster and Ulster schools to be awarded All-Ireland winners at the recent Knights of Columbanus (Young People and their Faith) Public Speaking Competition which was held in Maynooth University.
Under the guiding hand of their teachers, Mrs Marie McMulla, Mrs Catherine Lynch and Mrs Brenda Cunningham, Lucy, Fiona and Aisling began competing in November 2016, improving with each contest. Blazing a trail through the regional sections, St. Louis qualified for the Ulster Finals in January 2017 where, as Runners-Up, they went on to compete in the final in Maynooth in March 2017.
The girls' performances were outstanding and they were awarded the first prize of a Belleek China trophy, a €50 voucher each, as well as winning a total of £600 for the school! Their teachers were thrilled by the girls' success stating "They have been fantastic ambassadors for the school, and have shown what practice and hard work can achieve. We are all delighted. They deserved to win!"
The St Louis trio had beaten off competition from 7 other schools coming from a range of places such as Ballygawley, Cork, Dublin and Thurles.
Written by: News Editor
Go Back