Go Back
Joyous Scenes at Students Celebrate 'A' Level Success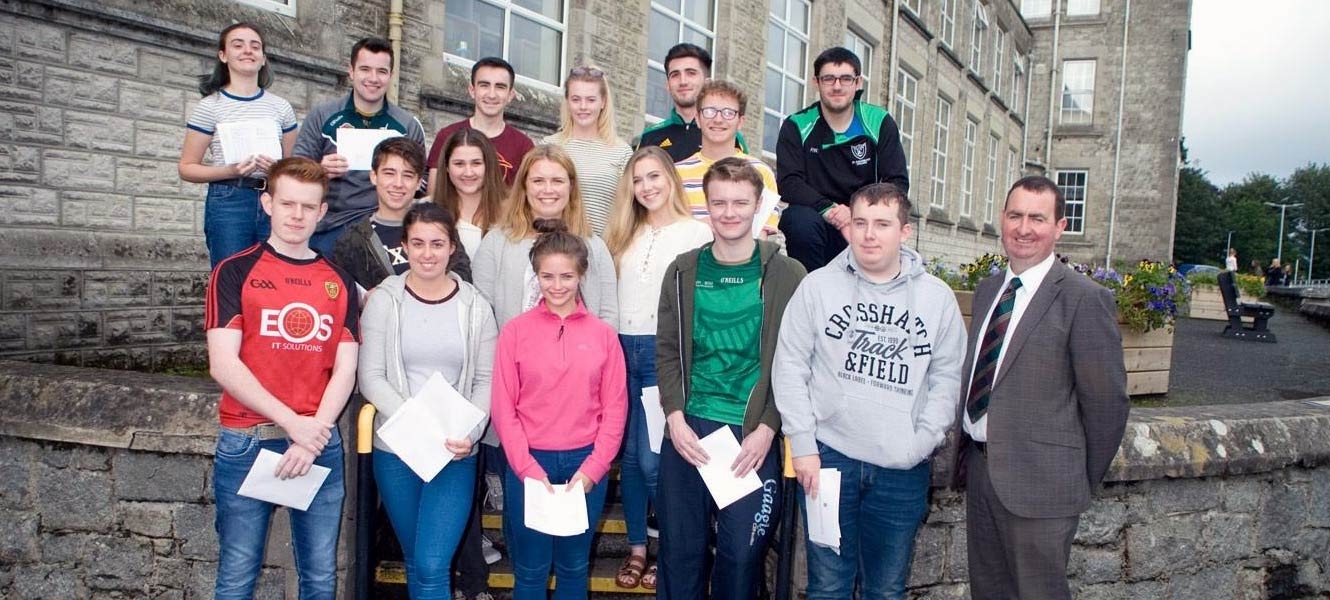 ---
The St. Louis Class of 2017 have good reason to celebrate. As they apprehensively opened the envelopes containing their A2/AS Level results, their silence was quickly shattered with the sound of joy. Once again, another group of St. Louis students have continued to keep up the tradition of high achievement and excellence associated with the Kilkeel Grammar School.
This year, 90% of grades achieved at A2 level were A*- C, with a third of all grades A*or A. St. Louis Principal, Mr. Kevin Martin, praised the students and offered words of congratulations to them on their excellent performance in their A2/AS examinations. 'These students are certainly reaping the fruits of their commitment and hard work. Their success provides us with a source of immense pride. The whole school community, especially parents and staff members, wish them well as they move on to their next stage of their academic lives whether it is in higher education or another career path' he stated.
The majority of students who attended the school on Thursday to collect their results had already accepted their chosen University place and once again, students have chosen a wide variety of courses at University including, Economics, Finance and Business degrees, Computing and IT and STEM degrees (Science, Technology, Engineering and Maths) and the Arts, continue be popular choices for the St Louis students. Mr Martin continued 'Results at AS level were also very good, with the performance of the Year 13 students once again ensuring a solid foundation for their future studies.
Mr Martin thanked everyone involved in making this day so special, students for their commitment to their studies, teachers for their expertise and guidance, and parents for their willing support.
Photographs courtesy of the Mourne Observer
Written by: News Editor
Go Back