Go Back
Positive Inspiration from St. Louis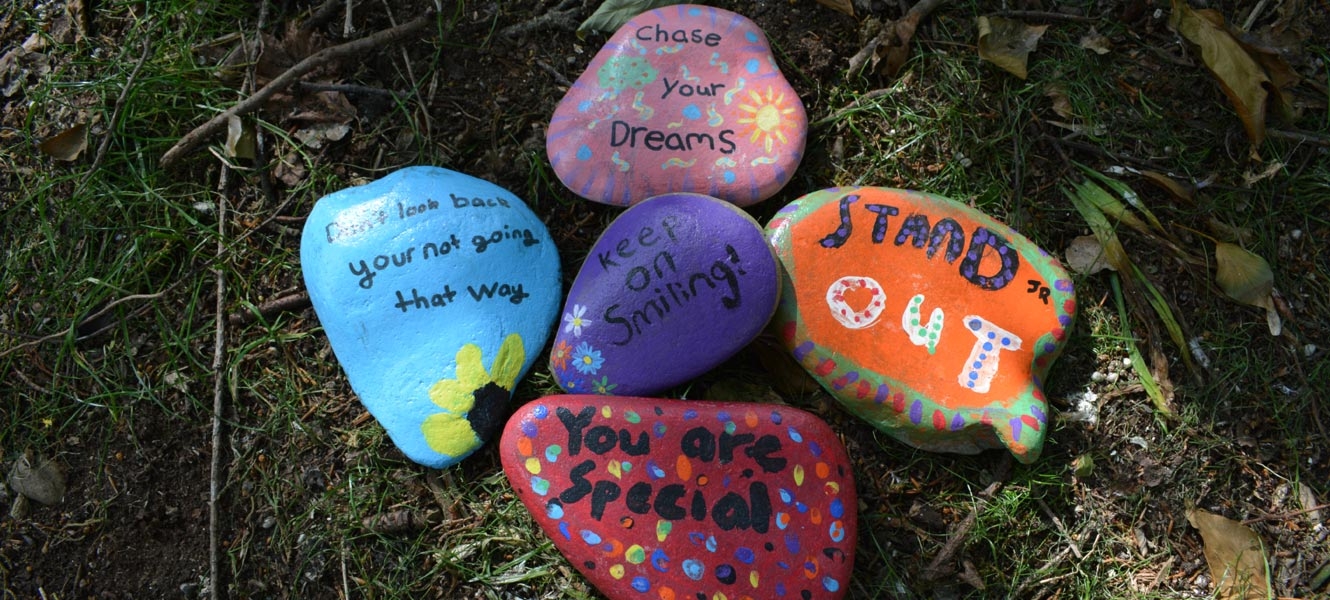 ---
The Coronavirus pandemic had impacted on all aspects of our lives over the past 18 months and probably will continue to impact us in the near future. However, people have had to adapt to new 'norms' in their lives as they learn to live in an environment where restrictions on movement and closure of retail outlets and services have become a reluctantly accepted way of life.
With the re-opening of schools it became apparent that young people were affected by physically and mentally as they came to terms with this new way of live. One initiative to help students at St. Louis Grammar School, Kilkeel, deal with the anxieties brought about by the pandemic was the establishment of a 'Wellness Walk', a pathway created through a forested area at the rear of the school in which teachers could take their students for a nature walk to reduce stress and anxiety levels.
However, a recent addition to the Wellness Walk was to create a border for the pathway using 'Positivity Stones'. Both students and staff came on board with this idea and, directed by the Art Department, created a colourful, creative boarder for the pathway, with positive messages for all to read and hopefully inspire.
The idea of creating an area in which students can escape the stresses generated in their lives, by seeking solace and quiet reflection is one which will continue to evolve in the years to come. Head of Pastoral Care at St. Louis, Miss Caroline King, believes this initiative is crucial for the well-being of our students, "I am so proud that we took the opportunity to create an uplifting and valuable resource for our students. By investing in such a scheme highlights the importance St. Louis places on the well-being of our students both physically and mentally."
Miss King was in no doubt of the significance of the positivity stones in that it created "a beautiful, motivational feature that will provide inspiration for the future, whilst also establishing a legacy from this challenging time."
Written by: News Admin
Go Back