Go Back
Reuben Secures a Second British Schools Elite Trampoline Title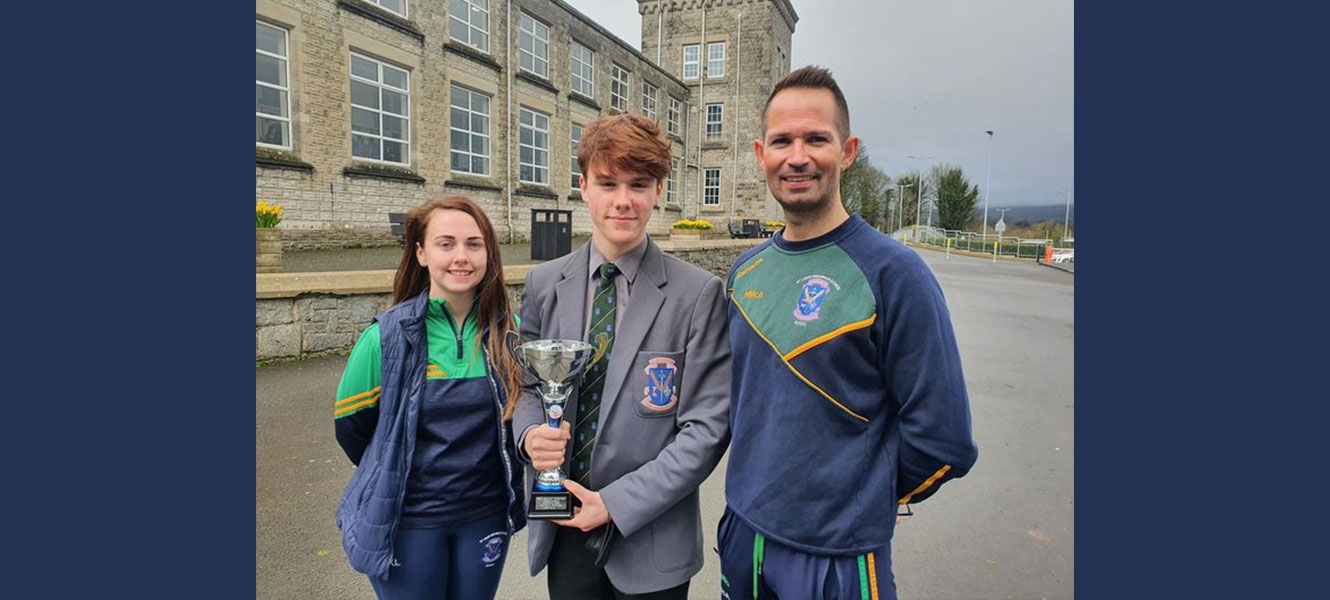 ---
Congratulations to Killowen teenager Reuben Reilly, who became British Schools National Trampoline Champion in Boys Elite (Years 10-14). Reuben secured his title recently in the national finals held in Manchester.
Reuben, a Year 11 student at St. Louis Grammar School, Kilkeel, has been working on his Trampoline skills since the age of 10. He is a member of the Tir Na Óg Club in Newry Sports Centre, where his skills have been finely tuned by his coach, Francie Craven. Reuben developed his interest in the sport of Trampoline as an extension to his enjoyment of Gymnastics further on an interest in Gymnastics. He quickly developed his competitive edge and experienced early success at beginner's level on the Northern Ireland scene. Such was the pace of Rueben's development he quickly began to compete at a national level, leading him securing the Northern Ireland Elite Champion tile at age 12 and British School Champion (School Years 6-9).
Reuben's meteoric rise was then halted by two significant events. He sustained a broken leg age of 13, but was determined to come back fitter, stronger and better. Reuben was good to his word as he made a marvellous recover, but then like so many others, his trampoline world came to a halt with the onset of the Covid pandemic. Securing his second British Schools Elite Trampoline title proves that Reuben is a very determined young athlete.
Having succeed at Elite British Schools level twice, Reuben has set his sights on competing on the European scene and has been furthering his skills with Gymnastics Ireland. Reuben's teachers and fellow students at St. Louis are very proud of Reuben's success and look forward to sharing his future successes.
Written by: News Administrator
Go Back