Go Back
St Louis Celebrate International Women's Day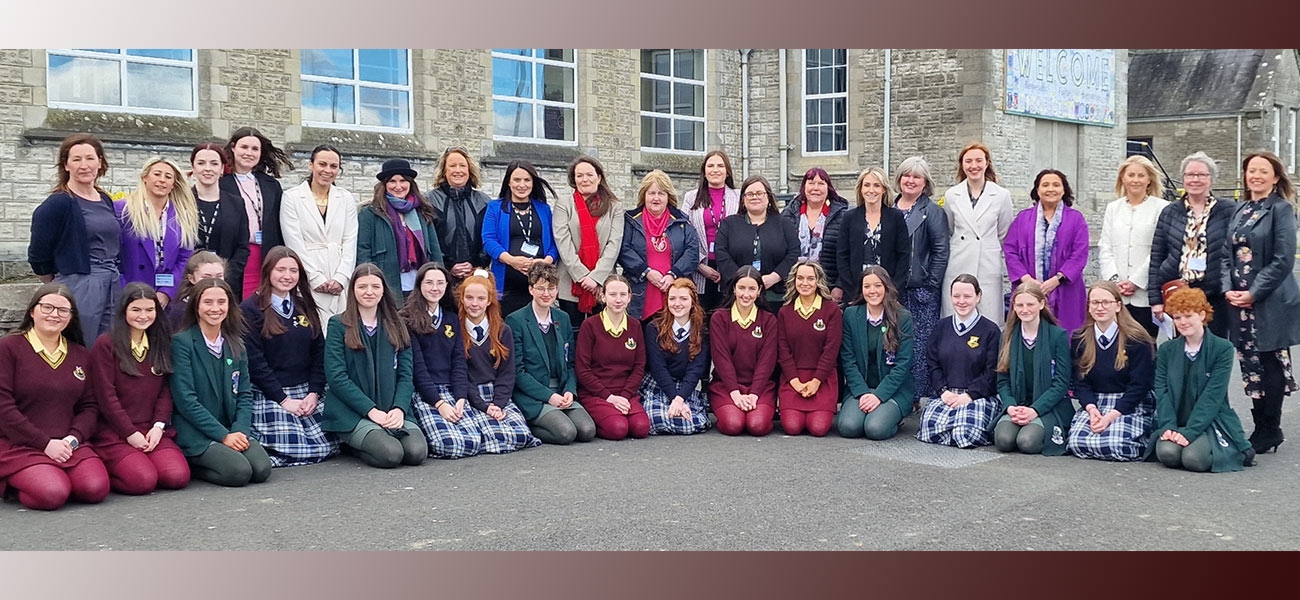 ---
International Women's Day 2023, on the 8th March, will be remembered for years to come! To mark this momentous day, and the centenary year, the school decided to invite back a panel of 15 past pupils with careers in a variety of fields. For some, they had boarded there in the 1960s; for others it was barely 10 years ago since they had left, but all had the shared experience of being St Louis alumni. They returned to share their insights regarding their chosen fields of work as well as their experiences of womanhood in the modern world today.
Principal, Kevin Martin commented "In this our Centenary year it is fitting to recognise the generations women who have played a vital role in St Louis, Kilkeel. In particular, the St Louis sisters who played a transformative part in the development of our school. The sisters promoted peace and reconciliation whilst also embracing diversity and of course helping each, and every student in their academic studies and extracurricular endeavours." Senior teachers, Brenda Cunningham and Caroline King spoke of their pride at seeing these past pupils inspire the next generation of St Louis women, stating "It was a wonderful event which showcased the achievements and potential of our past and current pupils." Along with students from other schools, Mr Martin welcomed back a number of our high profile past pupils to speak to the current pupils and also to recognise and celebrate their achievements and successes.
The morning commenced with each speaker giving two presentations to any pupils interested in their line of work, ranging from software design, politics, marketing, law to medicine and medical research. These career-focused presentations were followed by a Q&A session allowing the pupils to ask probing and frank questions. In the afternoon, all the female St Louis pupils from Years 11 to14 came together in the hall to listen to the panel of 15 share their experiences of work, life and what it means to be a working woman in the modern world. The positive discussion was informative, engaging and certainly thought-provoking. Sarah Quinn in Year 13 also delivered a speech for which she was highly commended in a recent Soroptimist Competition. The audience also comprised a group of students from two ALC schools: Our Lady's Grammar, and St Mary's High School, Newry.
St Louis' motto is Ut Sint Unum, meaning 'that they may be one' and that was certainly the theme of the event this week, which acknowledged the need for equity and the importance of solidarity while celebrating the fantastic achievements of our inspirational past students.
Written by: News Admin
Go Back