Go Back
St. Louis Italian Job- Ski 23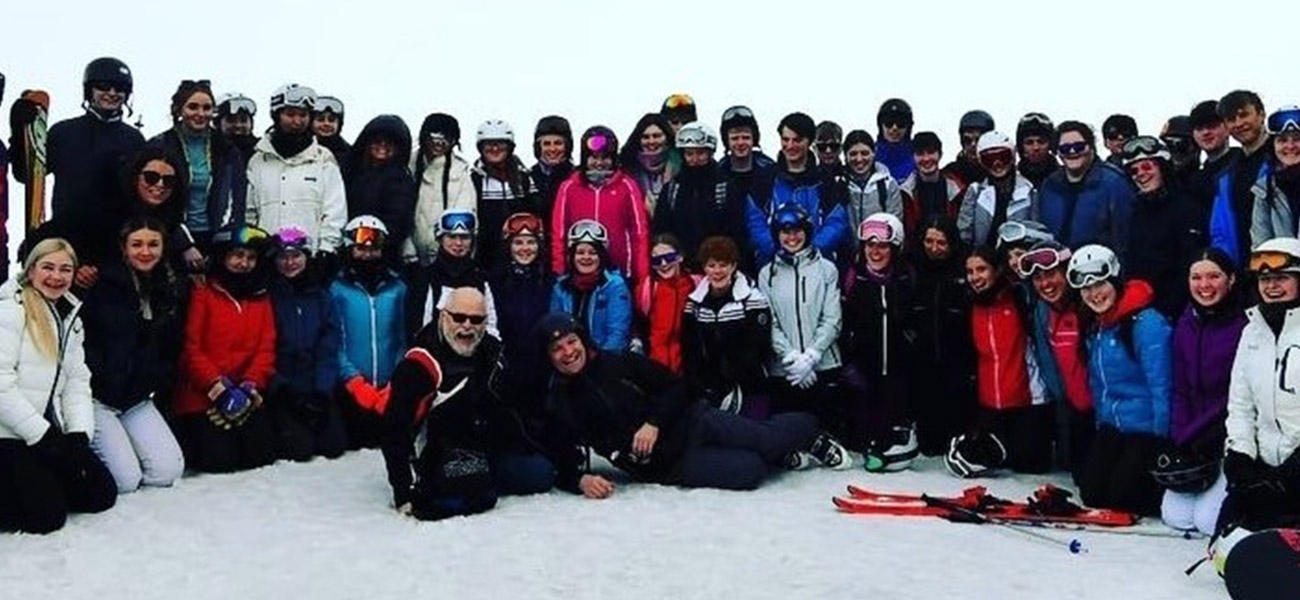 ---
School trips always evoke great memories of your days at school. However, if they involve foreign travel and the excitement and thrills of skiing, then they are even more special. The recent Ski trip, organised by St. Louis Grammar School, Kilkeel will live in the memories of the 54 pupils and 5 staff members who participated in the St. Louis Ski 23. This was a case of St. Louis returning to the slopes as it was St Louis first ski trip adventure since the disruption brought about by the Covid pandemic.
There was much excitement amongst the students (and the teachers) from the minute the cases were loaded on to the bus and the party were Italy bound. On Saturday afternoon the group arrived in Verona and made the journey on the winding roads to their final destination, the stunning Camplingio de Madonna. Skiing started early on Sunday morning with everyone joining ski school with the amazing resort instructors.
There were many who had never skied before along with those who knew their way around the pistes! Wonderful progress was made throughout the week with the entire group making it up to the top station on the last day to enjoy lunch together with the amazing backdrop of the Dolomites. The views were breath-taking. It was a marvellous moment as everyone skied back down, showing the wonderful progression each had made throughout the week.
It wasn't all energetic skiing on the slopes. Evenings were also jam packed with trips for hot chocolate, games night, a very competitive group quiz, ice skating and generally exploring the resort and absorbing Italian ski culture.
Students were grateful for their teachers who had organised this wonderful trip. The efforts and dedication of Mr Sloan, Mr Jordan Rafferty, Miss McGivern, Miss King and Mrs McGarry were duly commended by excited parents as the students trundled home with their bodies tired, but their minds filled with memories that will stay with them forever. Plans are already in place for St. Louis Ski 24.
Written by: News Admin
Go Back