Go Back
Mourne Man, Mission Man- Father Hennity visits St. Louis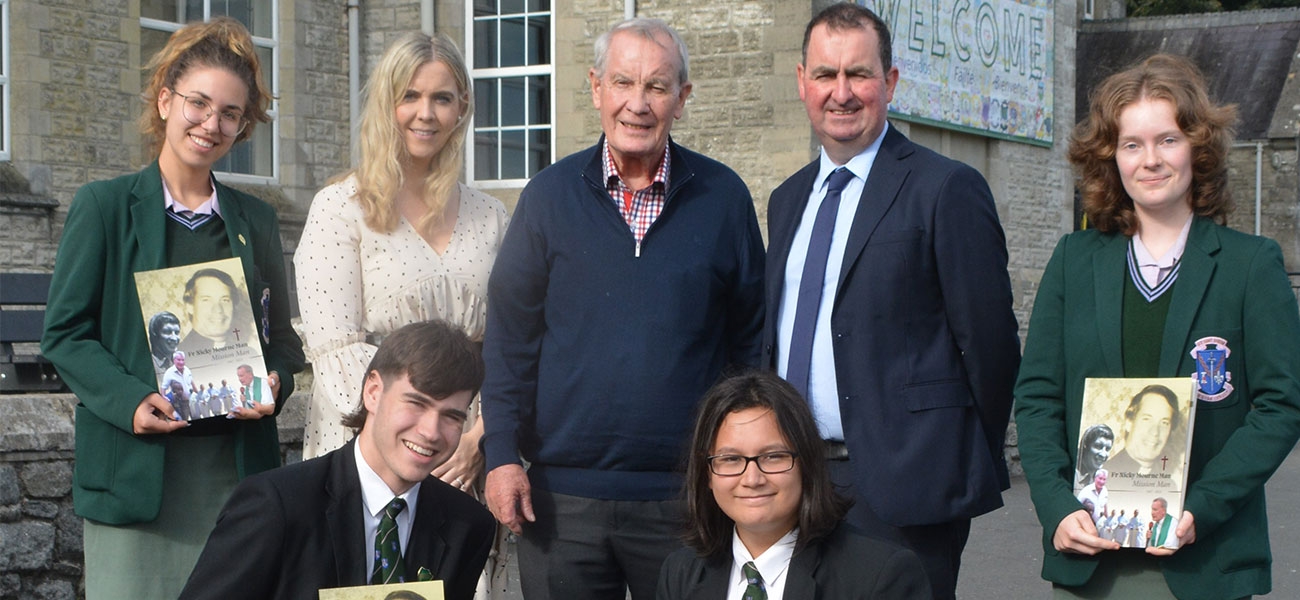 ---
The pupils and staff of St. Louis Grammar School, Kilkeel recently welcomed Fr Nicky Hennity into the school He spoke with senior students from Year 13 and 14 about his missionary work in Kenya and his experiences in Rwanda. Many of these experiences have now been captured in print as Father Hennity has written about about his life – "Father Nicky, Mourne Man, Mission Man".
All were captivated and enlighted by the magnificent selfless efforts of this man from the Mournes as he detailed the wonderful and the harrowing times he experienced during his years as a missionary.
Head of Religion at St. Louis Mrs Sarah-Jayne Morris spoke on be behalf of the students commenting that "Father Hennity, you are a truly remarkable man. You have captivated the attention of our students and staff and encouraged us to listen to the call from God and to show love to each other and those less fortunate".
Many St. Louis students and staff have since purchased copies of his book "Fr Nicky, Mourne Man, Mission Man." There are copies available to purchase in the school library and the parish office for £10. Mrs Morris thanked Fr Nicky for speaking with the students and wished him a safe journey back to Kenya.
Written by: News Admin
Go Back