Go Back
Global Concerns addressed at St. Louis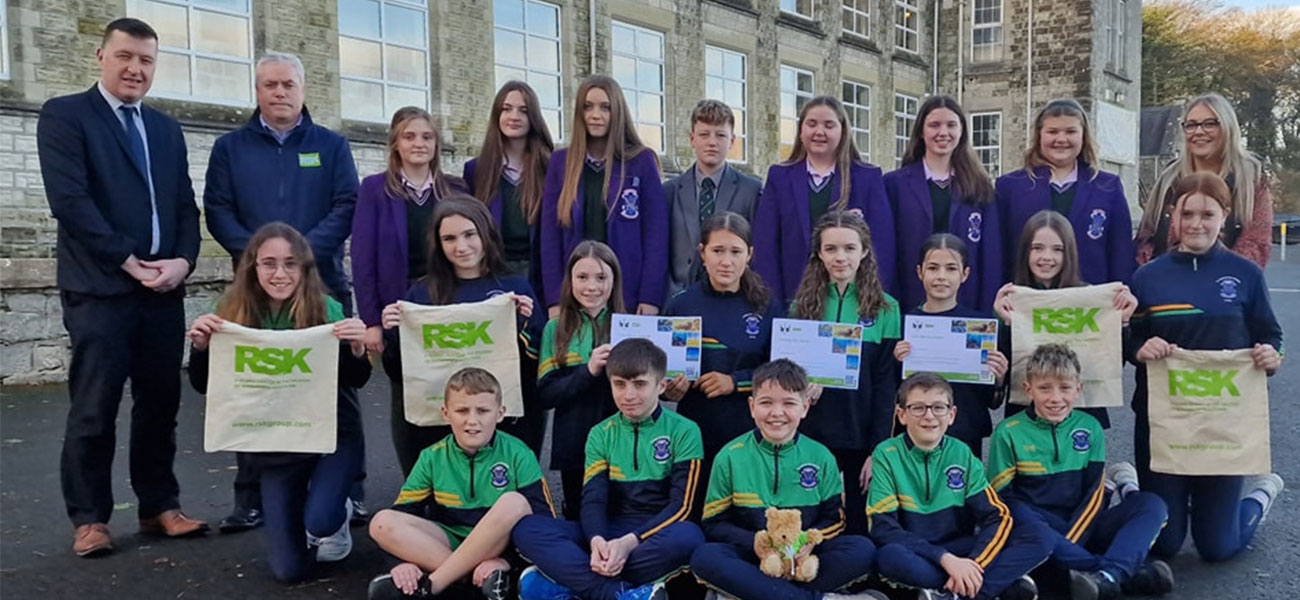 ---
St. Louis Eco Schools Committee has had a busy schedule lately as they keep pace with environmental concerns hotly debated at a global scale. As the world's leaders gather to meet in Dubai in December at 'COP28' to discuss actions that all countries need to take to reduce the impact of climate change, students at St. Louis will be watching events unfold diligently.
However, many people across the world don't fully understand how their lifestyles are contributing to greenhouse gas emissions and a rise in global temperatures that results in droughts, floods and wildfires like those we've seen in recent times. To try and raise awareness in school, Key Stage 3 students from St Louis Grammar School, Kilkeel recently took part in the RSK #VoicesRising campaign, an art competition for schools across Ireland. The students created posters to highlight the problem of climate change and were lucky enough to secure 3rd place, earning their school a prize of £100.
Pictured is Michael Kerr of the RSK group visited St Louis and presented the students with their prize and certificates. Co-ordinated by Ms Seona Fitzpatrick, he also spoke about the impact of climate change and how we can and must make changes to our daily lifestyles. The St. Louis Eco Schools Committee are focused on ensuring this information is to the forefront of future planning amongst the local community.
Written by: News Admin
Go Back