Go Back
St. Mary's Success in St. Louis Technology Challenge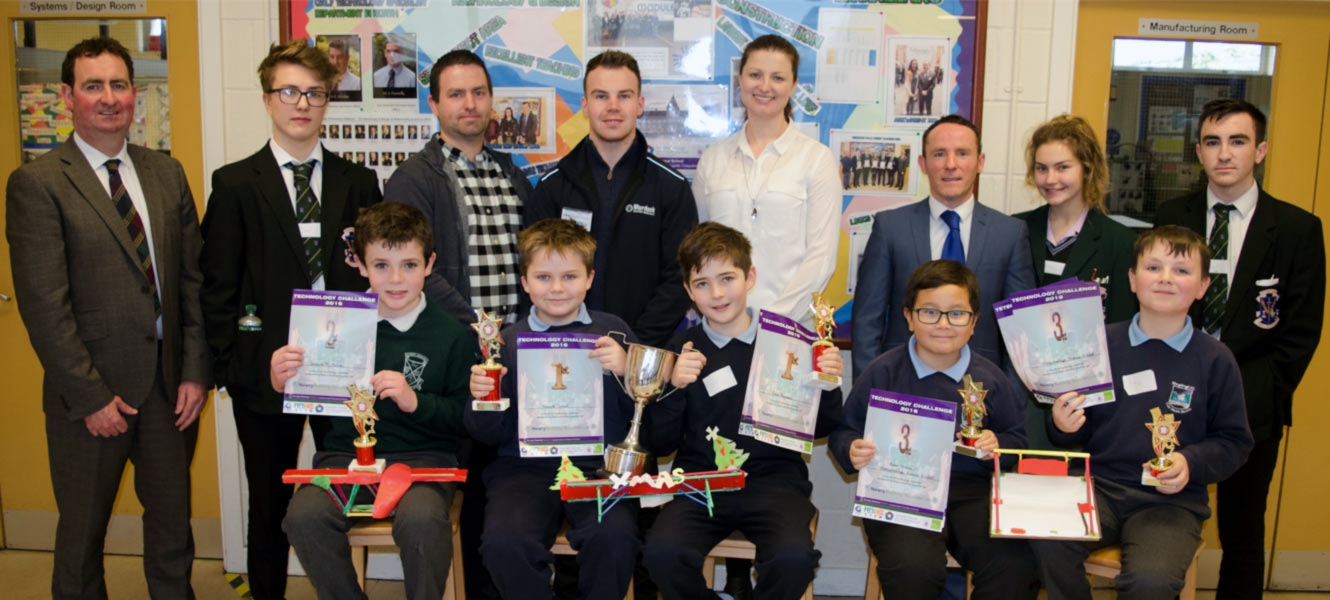 ---
St. Mary's Primary School Newcastle, are this year's winners of the St. Louis Grammar School Technology Challenge. Organised for local primary school children aims to promote scientific and technological awareness in primary schools, the event took place recently in the school's Technology Suite.
Participants were given the opportunity to work in the school's Technology and Design Department solving practical problems with a range of materials and components. The pupils had to solve a design problem within a specific time, this involved designing and making a product. Judges from Past pupil Shauna McVeigh and sponsors Newry Building Supply awarded marks for good design work, creativity and good construction ability.
All participants produced very creative solutions and the judges found it difficult to select an overall winner. However, after some deliberation, St. Mary's Primary School was awarded first place. The runners up were Carrick Primary School; third place went to Moneydarragh Primary School, Longstone.
St. Louis - Principal, Mr. Kevin Martin, commented about the quality of the pupils work, highlighting a high level of insight and initiative into the problem solving process.
The winners received a trophy sponsored by Newry Building Supply and 1st, 2nd and 3rd teams also received prizes. In addition, all participants were presented with certificates of participation.
Written by: News Editor
Go Back