Go Back
Young St. Louis Artists Win Awards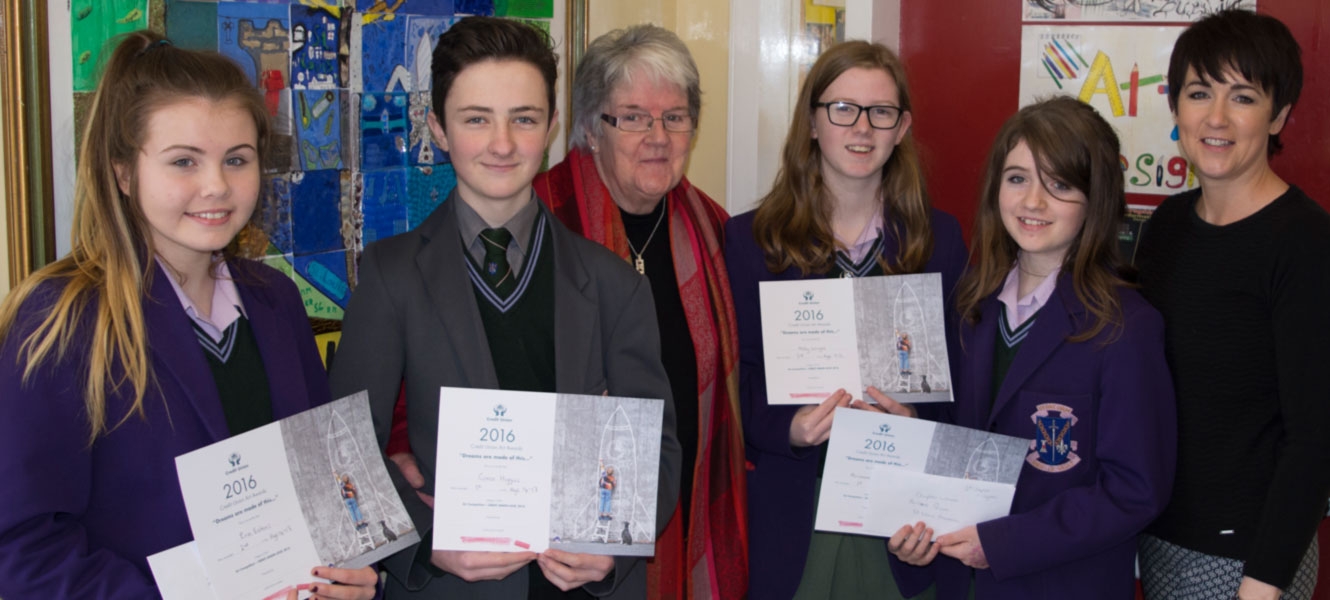 ---
Artistic talent is being well nurtured at St. Louis Grammar School, Kilkeel. Testament to the excellence being promoted in the school's Art Department was the fantastic array of entries into the recent Kilkeel Credit Union Art competition.
This year's prize winners in the 14 to 17 years category included Conor Higgins (Year 11) in first place and Erin Eakins (Yr 11) came in in second place. In the 11 to 13 years category, Year 8 student Ariane Quinn came in first whilst Year 9 student Holly Wright came in second.
Conor Higgins and Ariana Quinn's entries have been selected as 2nd chapter winners, their work now goes through to the Dublin final of the Credit Union Competition. Mrs Jayne Grant (Head of Art) said how "extremely proud of she is of the students achievements "entering local and national competitions is so important in the Department , as it really helps to build self-esteem and confidence in our students".
Philomena Sloan Kilkeel Credit Union, visited St. Louis to present the successful students with their certificates.
Written by: News editor
Go Back