Go Back
Euro Glory Beckons for Megan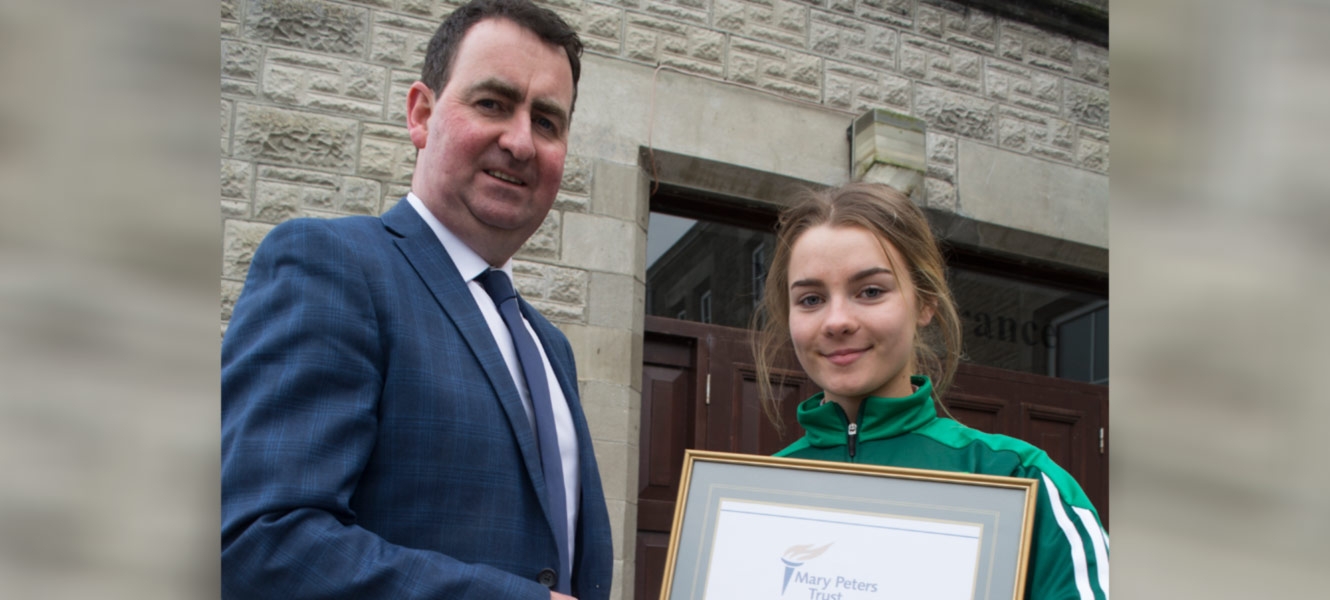 ---
Year 12 GCSE Student Megan O'Boyle of St. Louis Grammar School, Kilkeel, has been a busy girl on the sporting front, whilst studying hard for her GCSE's. Having just played a prominent role in helping the U-20 Ladies Gaelic football team secure their first ever Ulster title, she now turns her attention to the European Karate Championships in Sofia, Bulgaria.
Representing Northern Ireland, Megan, from the Newcastle Karate Club will compete in the European Championships for the second time, after making her debut in this Elite competition during last year's championships in Cyprus. Since then Megan, under the guidance of top coach, Willie Thomas, has been busy competing in the Northern Irish and Scottish Opens.
Megan is the current Northern Ireland Cadet Champion (all weights) and has recently been awarded with a Mary Peters Scholarship in partnership with the Rory McIlroy Foundation, offering financial assistance to help towards the cost of competing at such a high level as well as medical care.
Megan's talent and enthusiasm has been well noted by many commentators who view competing at the Tokyo Olympics in 2020 as being a realistic goal. However, Megan hopes to make her mark in the Bulgarian capital next weekend. She will certainly have plenty of support from her friends in Castlewellan GAC and Newcastle Karate Club, as well as her team mates and class mates at St. Louis, Grammar School, Kilkeel.
Written by: News Editor
Go Back