Go Back
Kilkeel Schools visit True Colours Exhibition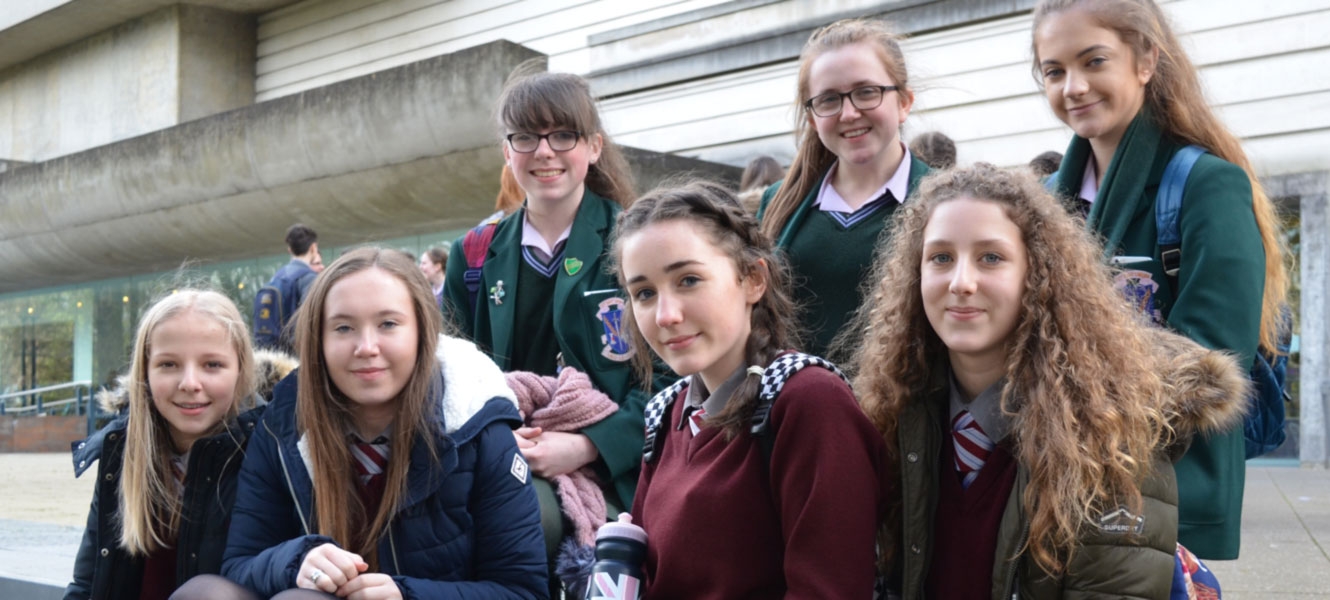 ---
As part of the Sharing Education Programme (SEP), Art and Design students from St. Louis Grammar School and Kilkeel High School recently visited the Ulster Museum in Belfast .
The focus of their visit was to mutually experience the CCEA True Colours Exhibition which shows exemplary GCSE, AS and A Level work submitted as part of the 2016 examination series. Of particular interest to the Kilkeel group was that the Art Department of Kilkeel High School proudly viewed the work of one of its students which was part of the exhibition.
As well as raising the profile of the Art Departments of both schools, the students also gained inspiration from the variety of excellent work on display as they work strenuously towards the 2017 examination series.
The Kilkeel students also availed of the opportunity to explore the expansive collection of art on display at the Museum. Seeking further inspiration the group managed to participate in a 'meet and greet' session with one of the museums resident artists.
Written by: News Editor
Go Back