Go Back
Talented St Louis Art student wins National Credit Union Competition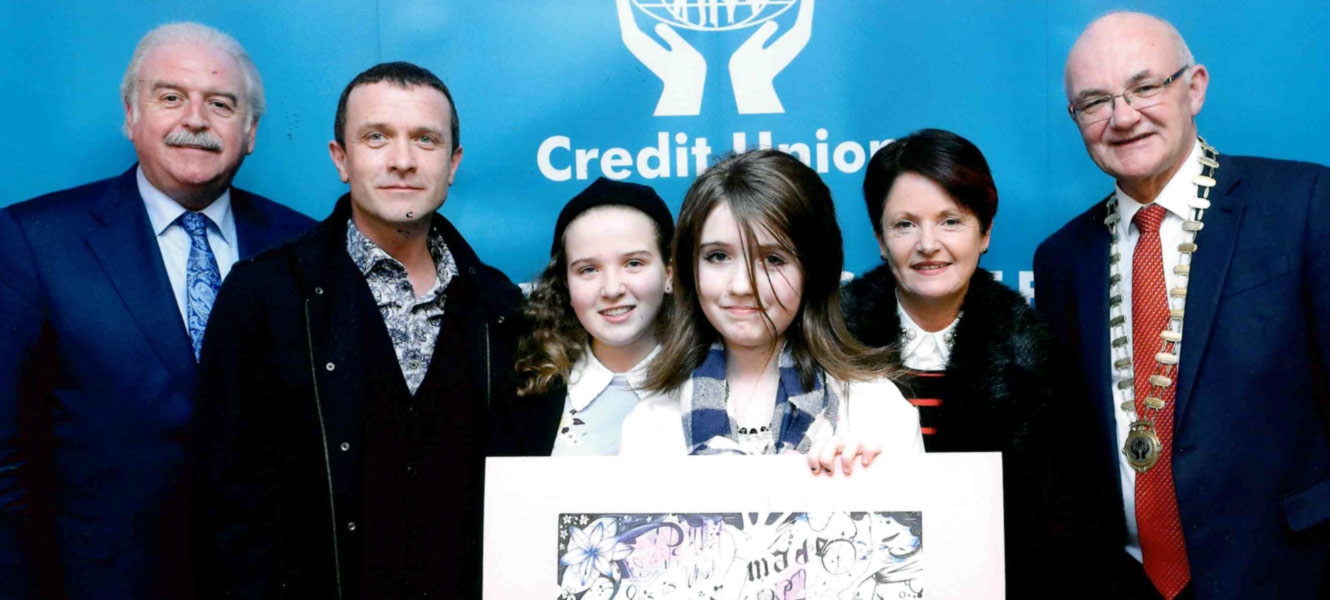 ---
The Art Department at St. Louis Grammar School, Kilkeel has not only an excellent record of top grades in GCSE and A Level examinations, but also in local and national Art and Design competitions.
Following on this fine tradition, Year 8 student Ariane Quinn has displayed her developing artistic flair. Ariane performed magnificently in this year's Credit Union poster competition in which she achieved 1st place in the 11-13 years at local level in Kilkeel (Chapter Level). At this point her entry was selected for 2nd chapter National Level where she was among a large number of other Chapter level winners from all over Ireland.
Ariane's amazing piece was awarded runner up in the 11-13 years General Category at National level. She received her award from radio and TV personality, Marty Wheelan and Brian McCrory of ILCU (Irish League of Credit Union) President of the Credit Union, at the National Exhibition and Prize Ceremony at Croke Park.
Mrs Jayne Grant, Techer in Charge of Art at St. Louis praised Ariane for her magnificent effort with this competition, "Ariane is not that long into her time at St. Louis, but she has already shown us that there is a bright young artist ready to emerge of the next few years. Her imagination coupled with her obvious developing artist talent, would suggest that we will be hearing more of Ariane in the future".
Written by: News Editor
Go Back