Go Back
Niamh Basks in All-Ireland Glory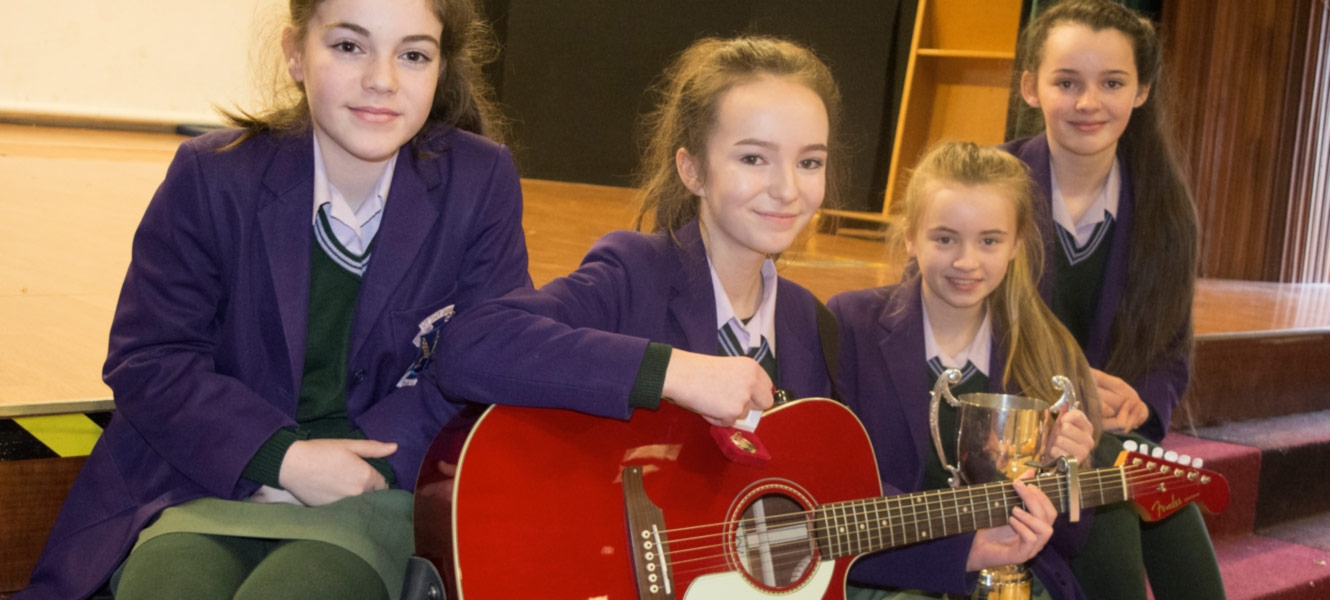 ---
Year 9 student Niamh McDowell has been crowned All-Ireland champion in this year's Scor Na Óg competition held recently in the Waterfront Hall in Belfast. This fantastic achievement comes soon after Niamh had similar successes at South Down, Down and Ulster levels.
Niamh's rendition of "John Condon" marvelled audiences not just from all over Ireland, but also the staff and pupils of her school, St. Louis Grammar School, Kilkeel as she treated them to a performance on her victorious return from the All-Ireland final.
Success is not an overnight phenomenon as Niamh's journey to this pinnacle is one which can be traced back 5 years. During that time Niamh has represented her club, Glasdrumman, with distinction, as part of a ballad group, dancing and also in the instrumental (guitar and violin) sections.
However, this Niamh's third year as a solo singer in the Scor competition. With such experience behind her it was surely only a matter of time before success was to come her way and this was her year.
Performing Arts is obvious a strong feature in Niamh's life both in and out of school. At St. Louis Niamh is involved in the school Traditional (Trad) Group, Junior Choir and also participated in the St. Louis production of 'Oliver'. Niamh has shown such an enthusiasm in Music which complements her obvious talent, the option of a more focused study at GCSE and A Level will be embarked upon in the near future.
Meanwhile, there is a strong probability that Niamh will be collecting further accolades in the future much to the delight of all at St. Louis, Glasdrumman and Down Gaels.
Written by: News Editor
Go Back