Go Back
New Senior Prefects Elected at St. Louis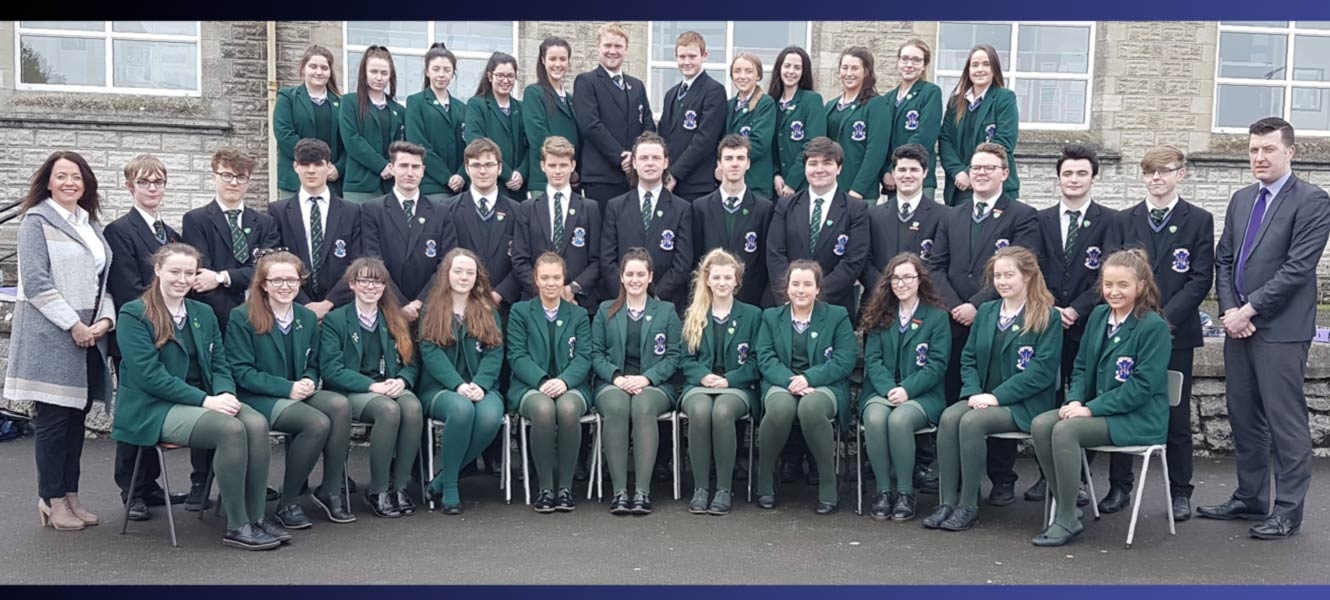 ---
Adapting to a variety of roles and responsibilities is a vital life experience and one that is enhanced through the 'student prefect system' at St. Louis Grammar School, Kilkeel. Being a prefect at St. Louis is viewed as an important element of school life, made all the more prestigious as they are representative of their peers.
After undergoing a thorough application and election process, St Louis has recently appointed new senior prefects. The role of being a senior prefect is very much a pro-active role. Senior prefects will assist with a variety of duties around the school including assisting at break and dinner times, mentoring and extra-curricular help.
All successful applicants will have the opportunity to apply for the prestigious Head Boy and Girl positions later in the term.
Head of Senior School at St. Louis, Mr Eamon McGlue, praised the students for putting themselves forward to be senior prefects. " Our prefect system allows the students to take on roles of responsibility at the school, which allows their confidence to further develop. The student will develop vital life skills that will be beneficial to the students further along in their career paths."
Mrs Brenda Cunningham, Head of Year 13 at St. Louis, congratulated and praised the successful applicants, "To be a senior prefect in St Louis is a unique achievement. I have no doubt these pupils will provide e
Written by: News Editor
Go Back