Go Back
Young St. Louis 'Camogs' Win Down Schools Shield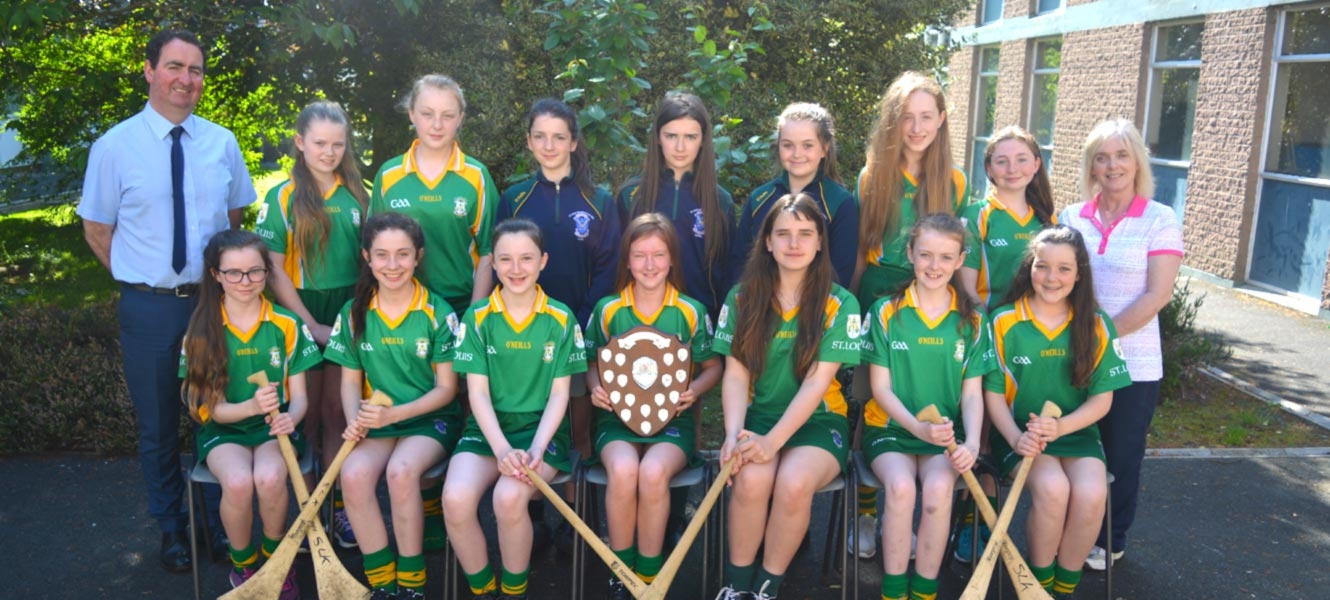 ---
St. Louis Grammar School, Kilkeel 2-01
St. Malachy's High School Castlewellan 2-00
When you build up a tradition of excellence in sport, the expectations are usually high. Long standing Camogie Coach at St. Louis, Mrs Rosemary Colgan, has been busy putting into place the foundations of a new generation of camogie players at the school and it didn't take them long to capture silverware.
The Year 8 St Louis camogie team have just recently lifted the 'Down Schools' Camogie Shield. With nine schools competing for the title, the competition was run off in a blitz format. St Louis defeated Newbridge Integrated School and Aquinas Grammar School in the playoffs for a final place.
Their opponents were local rivals St Malachy's High School, Castlewellan who had already defeated St. Louis by 3points in the earlier group matches suggesting that this final would also be a close encounter. St Louis got on the score sheet first with a fine point from play and then followed this up with a goal.
After the turn around St Malachy's were determined to regain ground and got a well, deserved goal. End to end play flowed and St Malachy's giving it their all, found the net again. Trailing by 2 points St Louis kept their composure. Games can turn on a single move as St. Louis midfield regained possession and fed their attack who made no mistake in snatching the decisive goal.
With time ticking away St. Malachy's mounted further attacks, but a tenacious St Louis defence held strong to keep their one point advantage at the long whistle.
St. Louis Team. – Sarah O'Hagan, Katie Trail, Cathleen Garland, Tori Herron, Rachel Rice, Laura Barton, Katie Rice, Reanna Walsh(capt), Una Keenan, Alicia Clare, Rachel Clarke, Ciara McKibben, Eva Leneghan, Sarah Flood.
Written by: News Editor
Go Back