Go Back
Silver Fáinne at St. Louis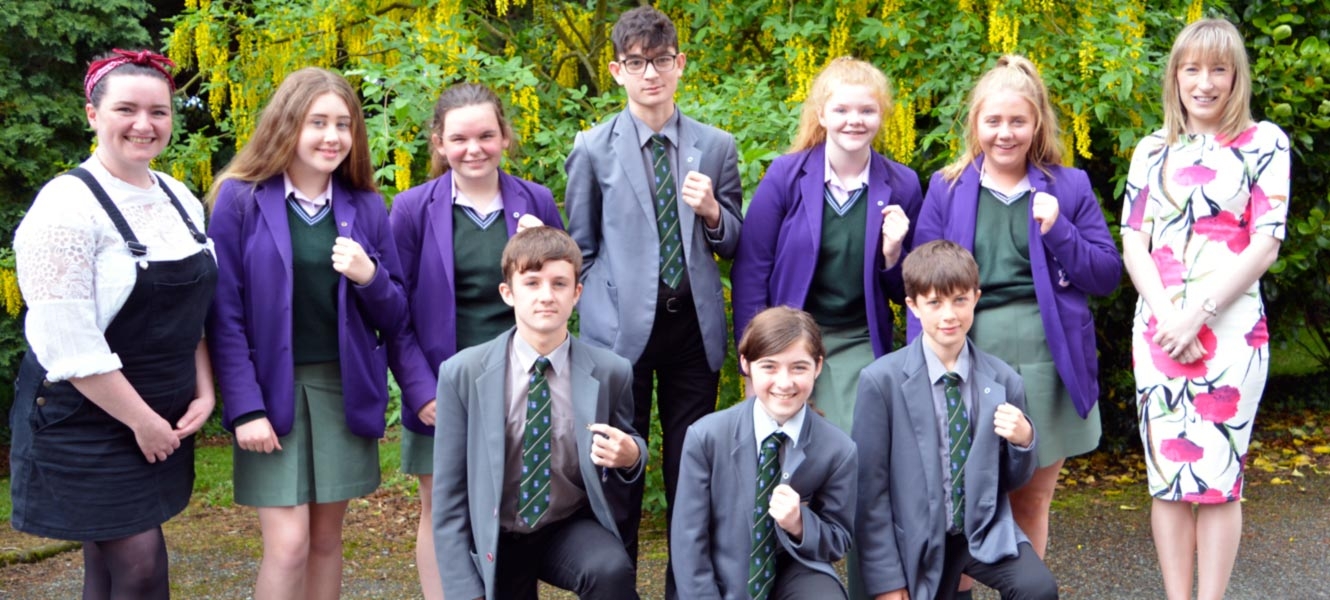 ---
Irish language continues to flourish at St. Louis Grammar School, Kilkeel. This was clearly evident as Year 10 students were recently presented with their Silver Fáinne in recognition of fluency in the Irish Language at a special assembly at the school.
Guest of honour was Sara Ní Chuireáin from the local branch of Conradh na Gaeilge Boirche Íochtair, who very kindly sponsored the fáinní and made the presentation to students. The Silver Fáinne symbolises a person's link to the Irish Language, it demonstrates a person's ability and willingness to speak the Irish Language wherever they may be and therefore, should be worn with pride.
Year 10 student, who have been studying Irish for the past three years at St. Louis, have been working hard towards this exam from the beginning of this academic year. It is a fitting end to their Key Stage 3 studies that their efforts have been justifiably rewarded.
Conradh na Gaeilge, Boirche Íochtair works on behalf of the Irish-speaking community in the Mourne area to actively promote and develop the Irish Language through organising a number of events, running Irish classes and producing publications. It is due to the link with such organisations that the Irish Language is thriving and flourishing in St. Louis Grammar School.
Written by: News Editor
Go Back