Go Back
St. Colman's and Atticall on top at St. Louis Primary Schools Tournament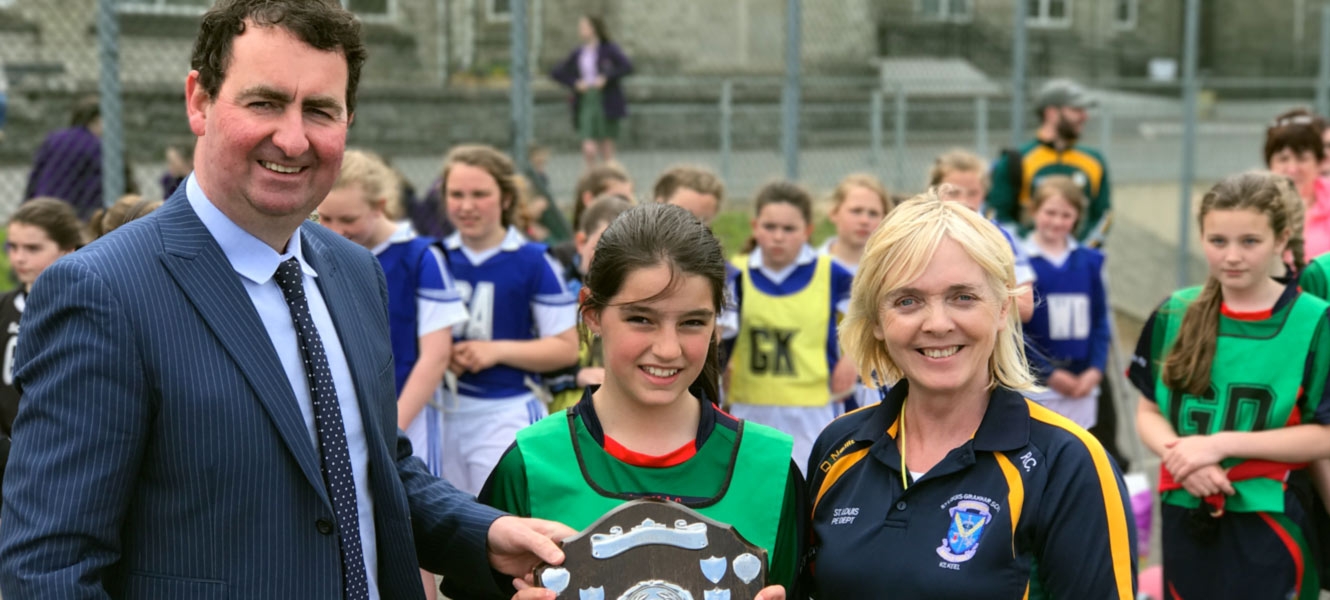 ---
As the end of the school year approaches it was once again, time for the local primary schools to display their sporting talent in the annual St. Louis Primary School's Netball and Gaelic football Tournament.
In Netball, St. Joseph's Primary School, Ballymartin and St. Colman's Primary School, Kilkeel played strongly throughout to gain the Cup Final pairing. St. Colman's, Kilkeel were able to capitalise better on their scoring opportunities, with some excellent shots from difficult positions. The Kilkeel defence held strong to deny St. Joseph's the chance to come back at them.
The Shield was no less exciting with neither Atticall nor Grange giving an inch. There were impressive displays of individual skills by both teams. However, the Atticall girls linked more as a team to thus creating more scoring chances which the clinically took to lift the Shield. The games were ably umpired by Mrs R Colgan and Miss A McGivern, assisted by Year11 GCSE students.
In the Football tournament Atticall came out on top in a keenly contested competition which involved St. Joseph's Ballymartin, Moneydarragh and St. Mary's Primary School, Newcastle. Co-ordinated by Mr Niall McAleenan and refereed by Peter McGrath Jr and Rossa McCartan this mini tournament was another huge success.
Principal Mr Martin presented the awards for both netball and football. He thanked the schools for attending and encouraged the children to continue with their sports into future years.
Written by: News Editor
Go Back