Go Back
GCSE Joy at St. Louis Students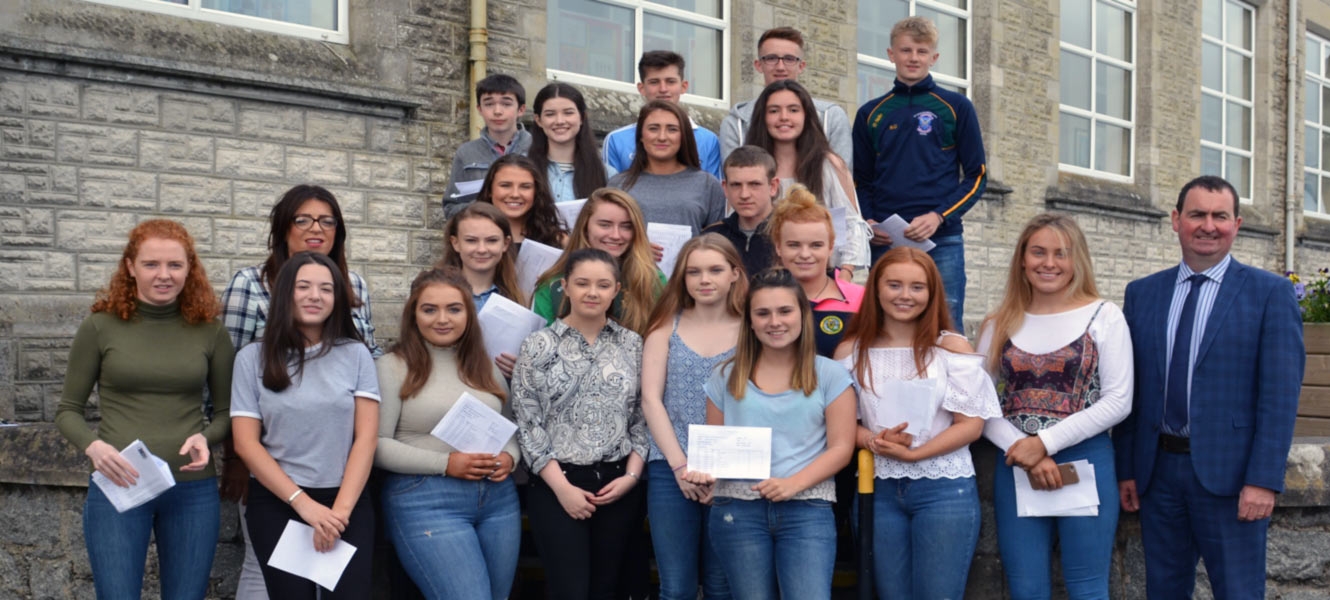 ---
St. Louis Grammar School, Kilkeel have once again enhance its fine academical tradition with the publication of this years' GCSE results. Following on from the fabulous efforts of St. Louis senior students who received wonderful AS and A2 results last week, it was now the turn of the Year 12 students to bask in success.
Head of Year 12, Miss Aisling McGivern, congratulated students and their parents as they opened their envelopes containing the details of their wonderful achievements. "These students have applied themselves well to their studies and I'm delighted that they have reaped such rewards", declared a very happy Miss McGivern.
Reflecting on another year of high academic achievement, St. Louis Principal, Mr Kevin Martin offered words of congratulations to all involved. "Congratulations to all our Y12 students who have excelled in their GCSE examinations, their application and dedication to their studies have brought them to this joyous day. A special work of thanks to all the teachers and support staff who have steered all our students along the path to success, encouraging each student to show their full potential".
The Year 12 students can be proud of their achievements as 30% of grades were either A*/A grades and over 60% of grades achieved being A*-B, St. Louis students performed with great distinction with 13 students attaining 8 or more A*-A. The class of GCSE class of 2017 have much to be proud of.
Mr Martin has always acknowledged the importance of the role played by those at home in students' success. "It is the benefits of the effective cooperation between our teachers, students and their parents/guardians that have generated the successes we see here today", Mr Martin concluded.
With the new academic year commencing almost immediately, the majority of these students will continue their studies at AS/A2 level in St. Louis. Their GCSE success has laid down a strong corner stone from which they can further develop their abilities along a variety of career paths from the many AS/A2 subjects offered at St. Louis Grammar School.
Written by: News Editor
Go Back