Go Back
Kilkeel Schools Visit Art Exhibition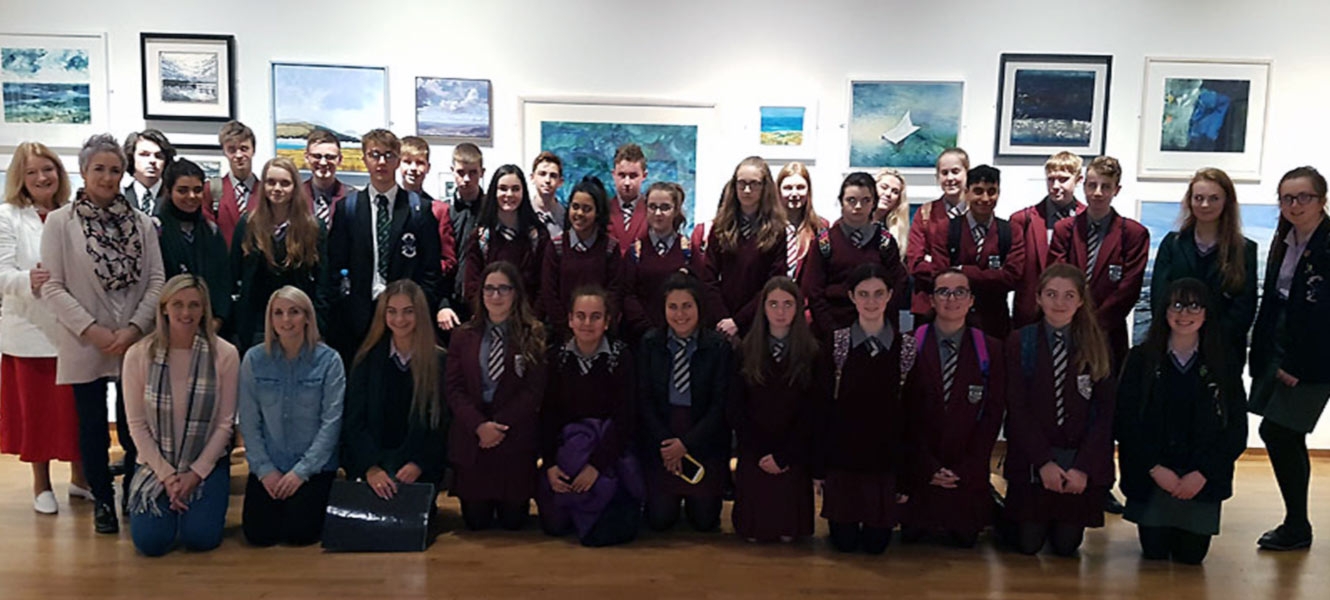 ---
As part of the ongoing Shared Education Programme (SEP) link between St Louis Grammar School and Kilkeel High School, the Art Departments have found plenty of ventures to collaborate on. One recent venture was the visit by GCSE, AS and A Level, Art & Design students to Belfast on creative informative art trip in September.
The budding young GCSE Art students utilised the excellent resources at the Ulster Museum, seeking inspiration for the completion of their own coursework. Meanwhile, AS and A Level students visited several Art Galleries throughout Belfast including The Mac, James Wray & Co and the Bradbury Graphics Gallery experiencing 1st hand work of some Irelands leading and upcoming artists.
Students along with accompanying teachers also had an unexpected pleasure of having a private preview of the annual RUA Exhibition in the Museum by Denise Ferran PRUA and Mary McGaffery RUA Exhibitions Manager. Both ladies discussed the work currently on display in the exhibition, their roles and the requirements to produce such an exhibition. The prestigious exhibition showcases original works across the disciplines of the visual arts by emerging and established artists.
Written by: News Editor
Go Back