Go Back
Gael Linn success for St. Louis Irish Students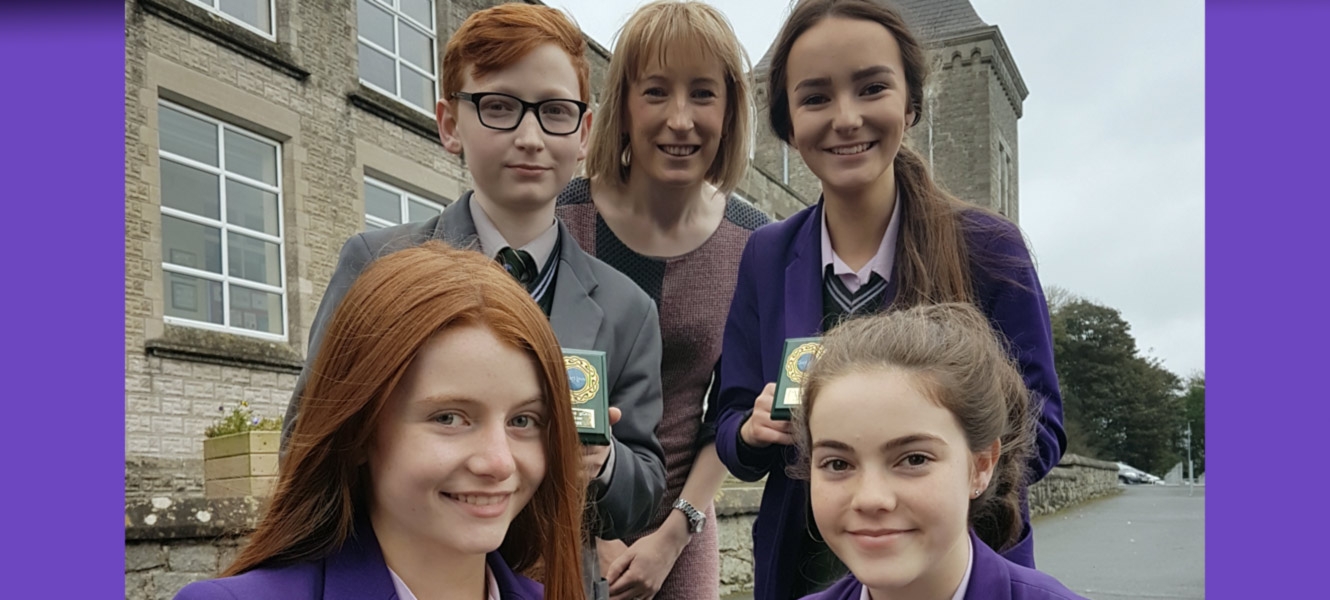 ---
Quizzes are easy, when you know the answers. You would they might be made slightly more difficult if the questions were in Irish. However, when you are passionate about learning to converse in Irish natural talent will shine through.
Recently twenty students of Irish from St. Louis Grammar School Kilkeel, attended a quiz organised by Gael Linn in the Canal Court, Newry. This Quiz, which would not only test their general knowledge, but also, their competence in Irish against schools from counties Down and Armagh.
Gael Linn promote the Irish language throughout Ulster and as part of their extended events they annually host a quiz competition for Year 10 students. This competition provides them with the unique opportunity to use the Irish they have been taught in the classroom in a fun and entertaining environment and to meet and engage with students from other schools through the medium of Irish.
As in previous years, the St. Louis students competed very well and were awarded second place. The successful St. Louis quartet were; Niamh McDowell, Emma McArdle, Enda Maguire and Erin McAlinden.
Written by: News Desk
Go Back