Go Back
Hey Now, You're an All-Star! (4 Times)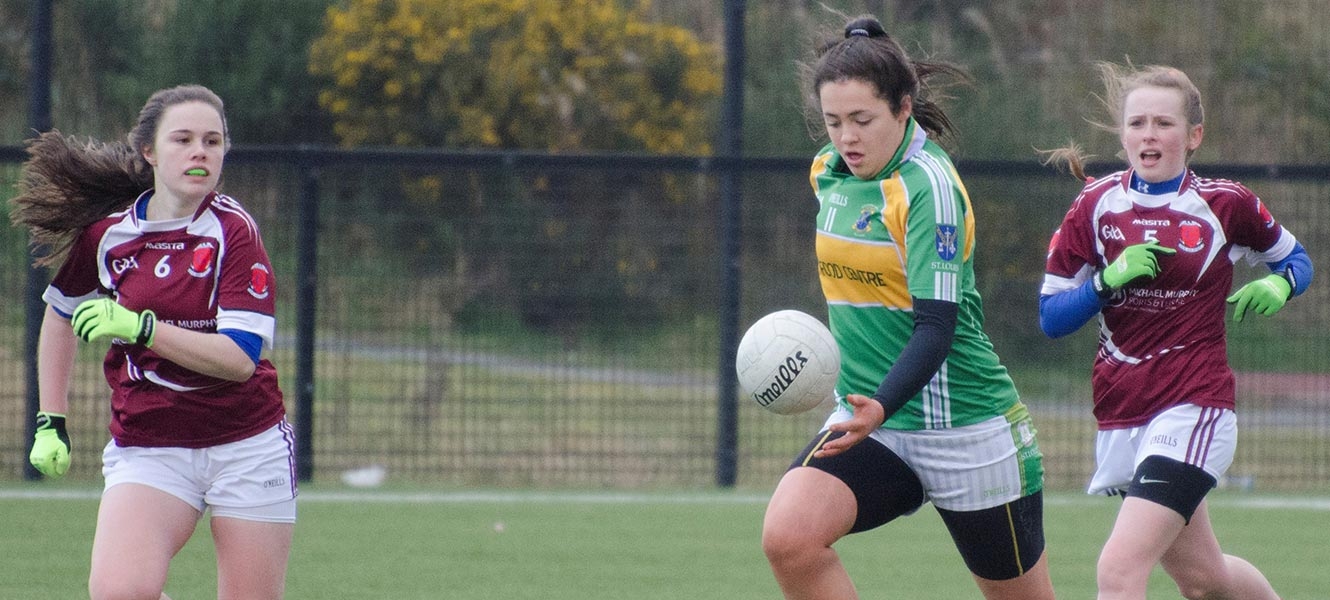 ---
St. Louis Grammar School, Kilkeel have a proud sporting tradition to mirror its reputation as a leading academic institution across the province. The school is proud to boast numerous Ulster championships in Gaelic Football (both male and female) and Camogie. Football titles have been won at All-Ireland level and there have been a few near misses with Camogie.
Through all the team endeavours, there was always one or two shining lights who excelled and caught the attention of their opponents and the Ulster Schools/Colleges All Star selectors. St. Louis can lay claim to several Ulster Colleges Football All-Stars, including three students who can claim two Ulster Colleges All-Star Awards each, namely the Clarke brothers (John and Marty) and Ben O'Reilly. Indeed, Ben has gone one better and claimed an Ulster Colleges All-Star in Hurling.
However, the recent exploits of a current student at St. Louis has rewritten the history books once more. A huge congratulations to Year 14 student Sorcha McCartan on being awarded an Ulster Schools Ladies Gaelic Football All-Star award for 2018/19.
For the daughter of double All Ireland winner, 1994 All Star and former Down Star Gregory McCartan, this will be Sorcha's second All Star award in Ladies football. Sorcha is a bit of an all-rounder as she has also received two Ulster Schools All Star awards for Camogie to surpass the previous record of a St. Louis student with Ulster Schools All-Star awards, as Ben O'Reilly holds three awards (two football and one hurling).
Delighted with her recent accolade, Ladies football coach and Head of Year 14, Miss Aisling McGivern, could not speak more highly of her young prodigy. "Sorcha has displayed a level of skill and degree of talent which is clearly outstanding in Ulster Schools Ladies Gaelic. Football. She played a pivotal role on our Ulster Championship winning campaign in 2016/17 as well as carving out a strong reputation at national level with the Down Ladies Senior team".
Although Sorcha is recovering from an injury at the moment, her Ladies Football colleagues at St. Louis have qualified for the Ulster Schools U-20 quarter-finals, a tournament Sorcha hopes to play further part in. Sorcha also holds aspirations to securing a further All-Star in this seasons Camogie awards, again depending on her recovery from injury.
We will be hearing a lot more about Sorcha on the Gaelic sports fields in the years to come. Well done!
Written by: News Editor
Go Back